Description

Le bronze brossé à l'huile est un accent du vieux monde qui vous donne un look nostalgique classique.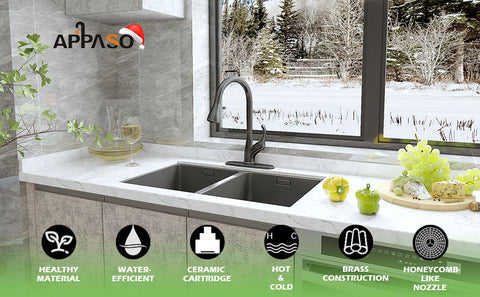 Le Design Original Parle de Lui-même
Design 100% original, protégé par des brevets
Plus de 200 000 familles ont amélioré leur cuisine avec nos robinets, qui sont très appréciés!
Nous nous concentrons sur la conception du robinet et nous nous sentons plus magiques.
Un beau design ravira votre cuisine,
Le style original dégage un charme unique,
Ayez-le et trouvez votre plaisir de cuisine!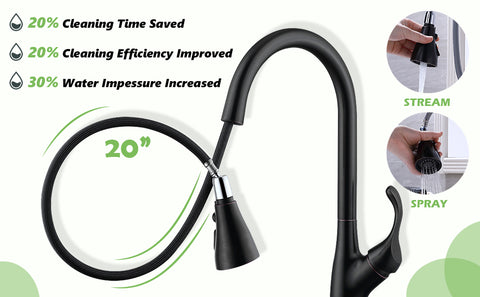 CLASSIQUE ET CHARMANT
La finition en bronze huilé et la forme intelligente dégagent une atmosphère charmante qui vous ramènera au glorieux âge du bronze et vous permettra de vous adonner à l'excellente culture des récipients en bronze. D'autres admireront unique et votre noble.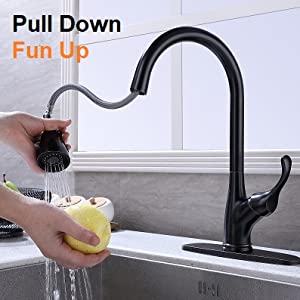 Spécification:
Type: Robinet de cuisine
Couleur: Bronze huilé
Valve: Valve En Céramique
Tête de pulvérisation: plastique ABS
Matériau du corps: laiton et zinc
Matériau de la poignée: alliage de zinc
Matériau du bec: Acier inoxydable
Caractéristique de l'eau: Mélanger chaud et froid
Mode de sortie: flux/pulvérisation/pause
……
Taille optimale:
Portée du bec: 9"
Hauteur du bec: 7,3"
Hauteur totale: 15,5"
Tirez le tuyau: 20"
Longueur du tuyau d'admission: 30"
Trou de montage: 1,4"
Taille de la ligne de flottaison: 3/8" ou 1/2"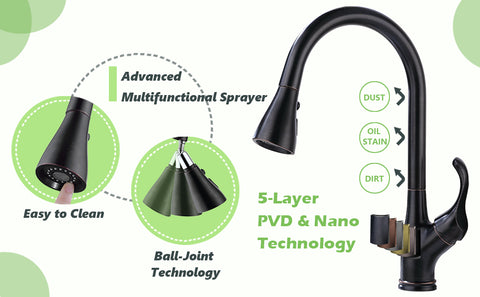 Robinet de Cuisine Lesscare, Dure plus Longtemps
La finition sans tache ORB avec une épaisseur de couche de nickel est > 10,0 µm, qui est généralement de 5,0 µm,
Finition en métal galvanisé profond à 5 couches,
Le nanomatériau résiste aux empreintes digitales et aux taches
Moins de nettoyage, plus de brillance....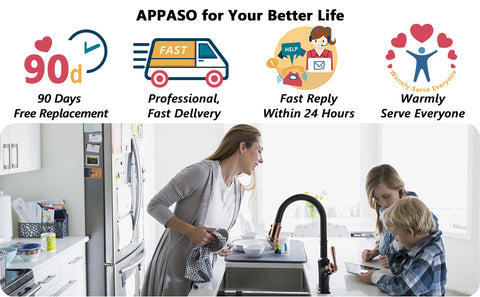 Votre Satisfaction est Notre Objectif
APPASO s'est concentré sur la conception et la production de robinets, et a accumulé des éloges et une réputation,

Nous continuons à innover et à entreprendre pour ajouter de la gloire à votre belle vie,

Nous attachons une grande importance à votre expérience et vos besoins, et nous améliorons constamment pour vous rencontrer et concevoir de meilleurs produits pour vous,

J'espère sincèrement que vous pourrez donner plus de conseils. Merci!
Payment & Security
Your payment information is processed securely. We do not store credit card details nor have access to your credit card information.